Products
Over 3000 products are always available and many others can be processed upon request. You will be amazed by our range of products: from hors-d'oeuvres to desserts, the finest ingredients to facilitate the work of chefs and restaurateurs.
GUARANTEED CONTINUITY OF PRODUCTS
NEWS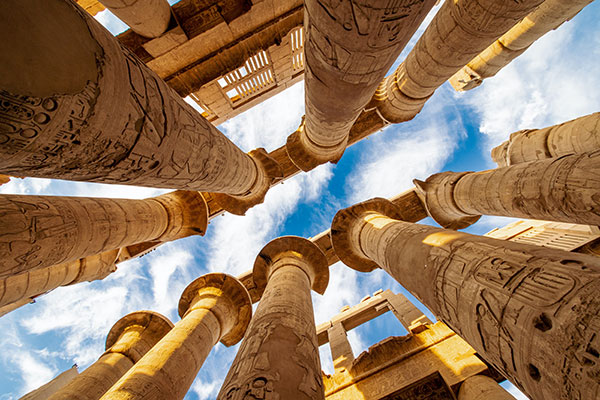 20/12/2020
Our Christmas Greetings 2020
AMIR THE PRINCE
There was something special about that group of Italians.
They had known each other for a long time, going on training courses together, sharing difficulties and strong emotions. They were still together on the Egyptian holiday that Antonio had offered.
That day in October they were to visit Luxor.
The guide, who was extremely well prepared and professional, informed them of the day's programme, adding: <<A lot of children will come up to you begging for money. Don't give them any. These kids need to understand that it's important to go to school and work for a living. Help us raise our kids>>, he concluded.
The Egyptian driver was sitting on a small wall surrounding a large park full of important archaeological remains.
A group of children circled around the bus, waiting to beg for money from the tourists.
But not AMIR. AMIR was eight years old. He didn't have any parents and, at night, slept in the nearby park.
He carried a large cardboard box under his arm, carefully observed the shoes worn by the Italian tourists who were approaching, ready to get back on the bus.
He was looking at their shoes, but not all of them. AMIR was only interested in black shoes. Yes, because AMIR was a little shoeshiner, but only polished black shoes.
Marco was among a small group of Italian tourists. When he saw AMIR with his big box, Marco understood and politely asked him if he could polish his shoes.
AMIR was happy to get to work. With speed and skill he cleaned Marco's shoes.
AMIR had clever eyes. Life had tested him early on.
Once the job was finished, Marco paid him. AMIR promptly placed the coins in the large box together with his work tools.
Then the rest of the Italians arrived. Luciano was among them.
Luciano had suffered a serious accident as a child, leaving him with only one hand. He didn't see it as a problem, he didn't hide it.
AMIR noticed him and watched carefully as Luciano approached the bus.
<<Why have you only got one hand?>>, asked AMIR.
<<When I was a little boy, I stole something and they cut my hand off>>, Luciano replied, as a joke.
Those who witnessed the scene smiled at Luciano's reply as he got on the bus.
AMIR remained silent.
A few moments later, AMIR asked if he could speak to Luciano, who got off the bus.
AMIR looked Luciano in the eyes, took an Egyptian pound out of the box and handed it to him.
<<This is for you. This is for food. You only have one hand so you can't work>>.
Everyone around them fell silent. The Italian tourists watching the scene were too surprised to speak.
In a short space of time something amazing had happened in AMIR's heart and mind.
AMIR suddenly felt like a lucky child: he had both hands and with these hands he could polish shoes.
At that moment AMIR felt immensely privileged compared to the Italian tourist and his privileged position encouraged him to help the man without a hand.
At just eight years of age he had managed to grasp and appreciate the gifts that life had given him.
The small group of Italians returned to Hurghada where they were staying and immediately came together to reflect on what had happened. They then decided to set aside a sum of money which they sent to Unicef in Cairo.
A true story
Luxor, 14 October 1999
Best wishes for a wonderful life
Continue reading ➞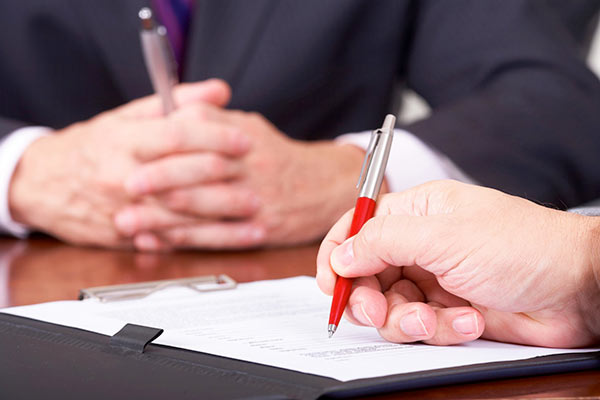 06/09/2016
A productivity bonus for Iceberg employees
Iceberg has always placed particular attention upon the wellbeing of its collaborators. This is confirmed by the fact that Iceberg is the first company in the service industry that works out of the Province of Treviso to have introduced a productivity bonus for its employees: a supplementary contract written up with representatives of the Unascom Confederation of Enterprises, Professions and Self-Employment and the Filcams Cgil, Fisacat Cisl and Uiltucs Uil Labour Unions.
Iceberg has been a trailblazer in the case of stipulating new protocol in the Province of Treviso, based on the possibilities the Law of Stability has to offer. Employees are encouraged to reach company objectives in order to receive a tax-free bonus while the company will benefit from tax breaks since bonus money is deductable.
An intelligent incentive that other companies in the sector are quickly emulating, making their contribution to the area's economic revival as well.
Press releases about the initiative:
Stampa: Corriere | Gazzettino | Tribuna
Web: http://www.marcaterziario.it/produttivita-e-merito-siglato-un-innovativo-accordo-per-la-provincia-di-treviso/
Continue reading ➞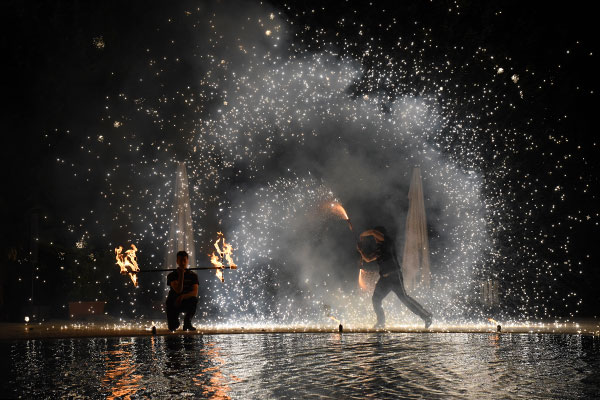 11/05/2016
The 37th annual Iceberg Company Meeting has terminated successfully
The 37th annual Iceberg Company Meeting has terminated successfully
An exciting evening was organised on Saturday 7 May 2016 for over 150 collaborators with the company.
The 37th annual Iceberg-Gelpiave-Fresco&Vario Group Meeting was hosted at the splendid Park Hotel Villa Fiorita at Monastier di Treviso.
The evening opened with the traditional meeting held at the Villa Fiorita Convention Centre which featured the screening of a presentation of the company's results for 2015 and its goals for 2016.
After that, an award ceremony for collaborators who have been working with the company anywhere from 5 to 30 years – 5 employees from Gelpiave and 27 from Iceberg. They were awarded the "Golden Starfish" for their outstanding professional commitment.
A special mention goes to the extraordinary accomplishments of Roberto Valeron, Chairman of the Board of Directors at Gelpiave, who celebrated 25 years of collaboration, and Iceberg courier Enrico Donadel who has been with the company for 30 years.
Our deepest gratitude goes to them and to all the other award winners.
After the meeting, the guests were accompanied to the pool area of the hotel where cocktails and dinner were served in the brand new dining room.
There was no lack of entertainment thanks to the humour and music provided by "Sorrisi Verticali", a delightful and talented group of musicians.
And a memorable performance by Lux Arcana!
After dinner, the Tuscan artists-jugglers offered an exciting show with LED lighting, bright rings, burning swords and sparks that took the audience's breath away.
The evening was crowned by cutting the celebratory cake and a final toast for the company's 37th anniversary.
Continue reading ➞
READ ALL THE NEWS
CHEF MAGAZINE
Alimentazione e formazione si sposano con prevenzione e comunicazione
L'esperto - 15 Marzo, 2016
Sempre più frequentemente sentiamo parlare di nutrizione equilibrata, di dieta Mediterranea, collegata ad una tematica importante: la prevenzione.La prevenzione intesa come uno stile di vita, un modo di pensare, di agire, che dona beneficio a chi la interpreta correttamente come un modo di vivere sano all'insegna del benessere.
Abbiamo il dovere di educare i nostri figli a vivere sani attraverso il gioco, la vitalità, la fantasia, e anche a tavola trasmettendogli uno stile di vita salutare.Questa educazione, che parte dalla famiglia, deve essere comunicata correttamente, oltre che dai genitori, dai professionisti che si occupano di nutrizione, dal medico al dietologo, fino al cuoco, i quali devono collaborare per consolidare le regole del buon vivere
Continue reading ➞
READ ALL THE ARTICLES