11/05/2016
The 37th annual Iceberg Company Meeting has terminated successfully
Event
The 37th annual Iceberg Company Meeting has terminated successfully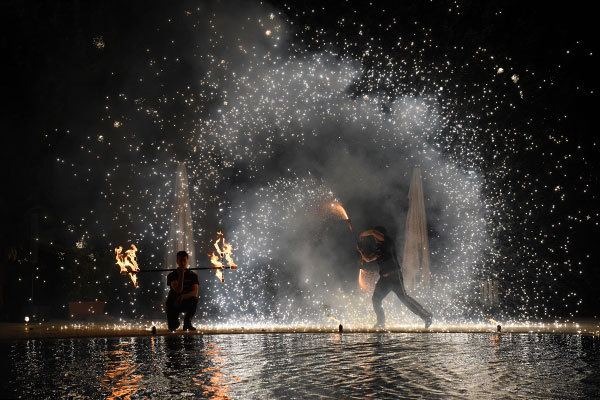 The 37th annual Iceberg Company Meeting has terminated successfully
An exciting evening was organised on Saturday 7 May 2016 for over 150 collaborators with the company.
The 37th annual Iceberg-Gelpiave-Fresco&Vario Group Meeting was hosted at the splendid Park Hotel Villa Fiorita at Monastier di Treviso.
The evening opened with the traditional meeting held at the Villa Fiorita Convention Centre which featured the screening of a presentation of the company's results for 2015 and its goals for 2016.
After that, an award ceremony for collaborators who have been working with the company anywhere from 5 to 30 years – 5 employees from Gelpiave and 27 from Iceberg. They were awarded the "Golden Starfish" for their outstanding professional commitment.
A special mention goes to the extraordinary accomplishments of Roberto Valeron, Chairman of the Board of Directors at Gelpiave, who celebrated 25 years of collaboration, and Iceberg courier Enrico Donadel who has been with the company for 30 years.
Our deepest gratitude goes to them and to all the other award winners.
After the meeting, the guests were accompanied to the pool area of the hotel where cocktails and dinner were served in the brand new dining room.
There was no lack of entertainment thanks to the humour and music provided by "Sorrisi Verticali", a delightful and talented group of musicians.
And a memorable performance by Lux Arcana!
After dinner, the Tuscan artists-jugglers offered an exciting show with LED lighting, bright rings, burning swords and sparks that took the audience's breath away.
The evening was crowned by cutting the celebratory cake and a final toast for the company's 37th anniversary.